Hi, Welcome all on Fast French Learning, the blog to Learn and Improve your French 🇫🇷 😀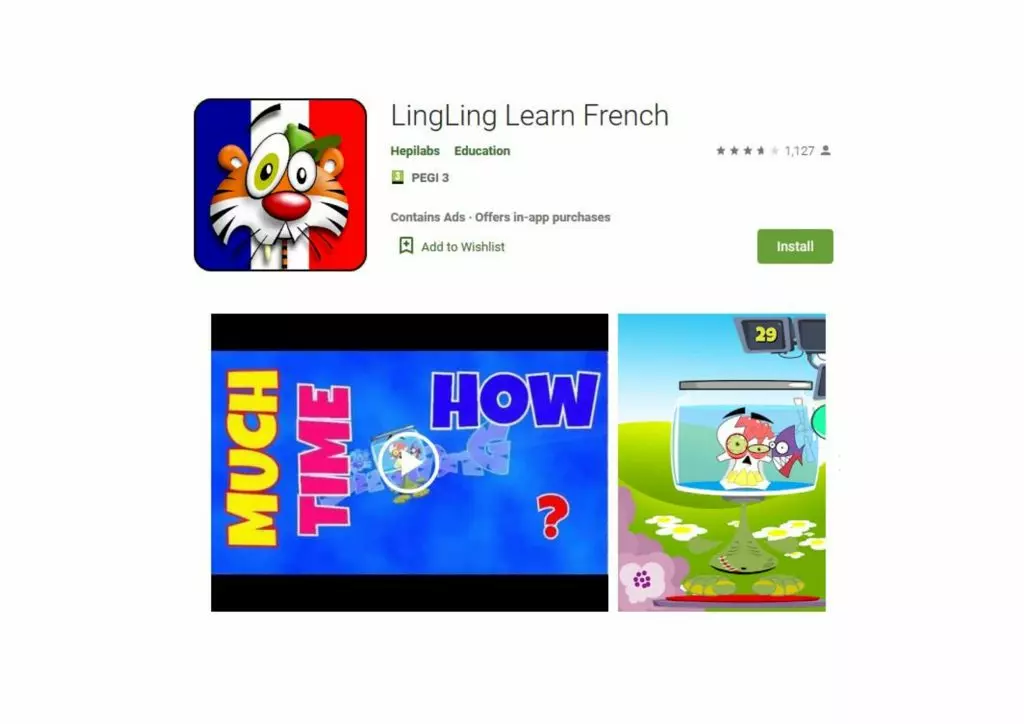 Learning the French language by playing a nice and exciting game
You can build your own characters with a lot of combinations and go with him through this French learning journey
There are bonus
It is going to provide you with 750 new words every month
It contains a database of more than 21 000 French words with several levels of difficulties
You can learn 17 languages (English, Spanish, Japanese, Korean, German, Tagalog, Hindu, Chinese, Ukrainian, French, Thai, Polish, Italian,...)
You can make a competition with your friends
You can show to the others how you are progressing


You can use this application on android, ios and windows, on mobiles and tablets. You do not need to have an internet connection to use it. It uses the spaced repetition method. You can find it on appstore, google play and windows phone store.
You are going to memorize French words quickly. The version to learn the French language make a mix between game and software.
It contains flashcards.
You can learn the French language whenever you want and wherever you are ! you can download it for free. You are going to learn and memorize French words in a easy way and you are going to play games at the same time on your cell phone.
You are wondering how you ca learn a foreign language in a simplest way ?
All the informations we retain is based on the forgetting curve. The more time passes the more chance you have to forget what you have learnt. So the more you repeat the word the more chance you have to remember it, to put it in your long term memory. With this approach you can memorize a lot of French words in a short period of time.


Here are some reviews :
« I suggest you strongly to use it ! I add an infomation : you need to have a mouse or a touchpad because it is not enough quick »
« It is amazing ! It is really great ! Sometimes it is silly but that is why is fun, so you want to learn more. I use it with others books and audio tracks. You will not learn the French grammar rules but you are going to learn the words of the French language which are useful, the words of the Frech language that you are going to use in your everyday life. I really love this app. Thank you to the people who created it »
« I really love this app. I am learning the Spanish and the French language. It is really nice and fun. My children love this application as well. Thank you very much to those who created it »
« It is a good application, you are taught French words, it is useful to use it alongside the Duolingo application. Thank you very much to those who created it »
« I really love this application. I would like to have more control on it. Thank you ! »
« it is really fun to use it ! As it is really fun it makes the French learning journey easier. It is user friendly, the game is simple to play. Thank you »
« The work you did with this application is amazing ! It is easy for a kid to read, to understand and so to go through it. It si a nice method »
🇫🇷+++++++++++++++++++++++++++++++++++++++++++++++++++++++++
Learners, students : French learning whatsapp group for app
🇫🇷+++++++++++++++++++++++++++++++++++++++++++++++++++++++++
🇫🇷+++++++++++++++++++++++++++++++++++++++++++++++++++++++++
Beginner : learn French words for pronunciation, vocabulary
🇫🇷+++++++++++++++++++++++++++++++++++++++++++++++++++++++++
To become a fan click on the links :
Thank you for reading this article !
Thomas 😀
achievements and hidden bonuses, apk, apk, avatar, beginner, characters, combinations, difficulty, HD, learners, lessons, lessons, lingling learn french apk, lingling learn french apk, lingling learn french apk, playing an exciting, pronunciation, revolution, revolution, screenshots, screenshots, teacher, teacher, avatar, difficulty, hd, lingling, lingling, lingling, lingling, playing an exciting, students, vocabulary,