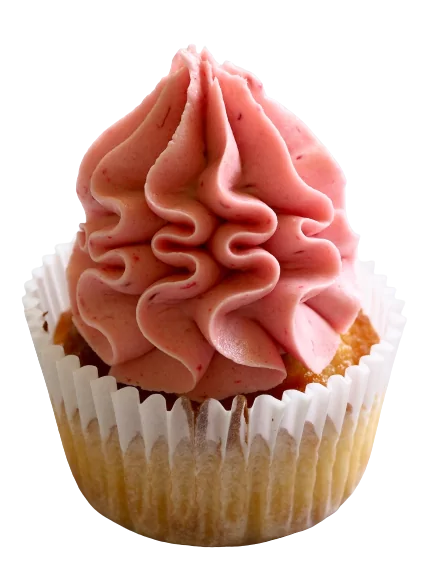 French bakery : croissant, pain au chocolat,...
If you are here is that you want to learn and improve your French, well done!
That's a great idea😀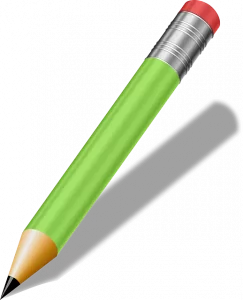 Let a comment at the end of the article to tell me what you think about it:
Do you like it?
Does it help you?
Do you have any questions?
Do you want to learn more about the French bakery?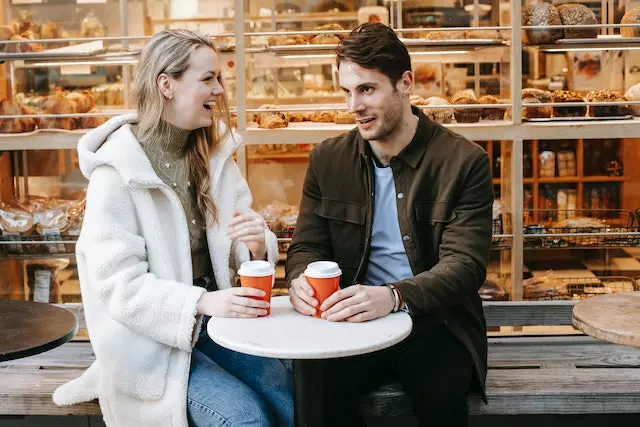 Do you know this French bakery?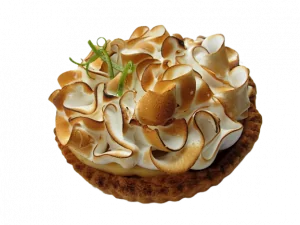 La tarte au citron
The lemon pie is a sweet pie filled with lemon cream. It doesn't include any fruit. The cream is a mixture of eggs, sugar, lemon juice and lemon zest.
Est-ce qu'il vous reste une tarte au citron ?
Do you have any lemon pie left?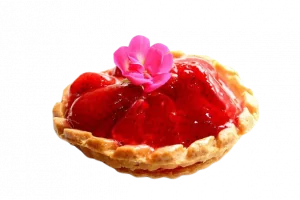 La tarte aux fraises
La tarte aux fraises is a must-have French pastry made with shortcrust pastry and strawberries cut into pieces.
J'ai envie de manger une tarte aux fraises.
I feel like eating a strawberry pie.
L'éclair au chocolat
This is a French pastry made of chou pastry filled with chocolate cream, with a glaze on top.
J'ai mangé beaucoup d'éclairs au chocolat quand j'étais enfant.
I ate a lot of chocolate eclairs when I was a kid.
La religieuse
This is a pastry made of a big chou filled with custard, topped with a smaller chou which is also filled.
La religieuse est ma pâtisserie préférée.
The religieuse is my favorite pastry.
Le Paris-Brest
It is made of a crunchy chou pastry filled with a coffee cream, sprinkled with flaked almonds.
Le Paris-Brest est une pâtisserie française très connu dans le monde entier.
The Paris-Brest is a French pastry very famous all over the world.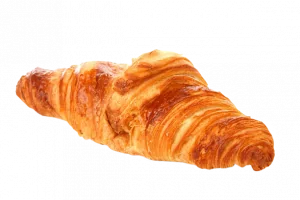 Le croissant
One of the most famous pastry.
Un croissant au beurre au petit-déjeuner, c'est génial.
A butter croissant for breakfast is a amazing.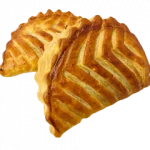 Le chausson aux pommes
(apple turnover)
It's a pastry based on puff pastry of semi-circular shape, containing the same type of filling as the apple pie, and it is best eaten hot.
Je mange un chausson aux pommes par semaine.
I eat one apple turnover a week.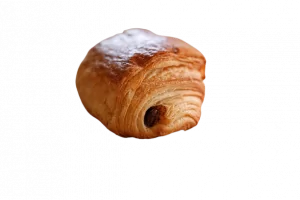 Le pain au chocolat
One of the most famous pastry.
C'est sur que tu vas aimer le pain au chocolat.
You're sure to love the pain au chocolat.
Ask me any questions you want in the comment section down below!
Thomas, your French teacher😀
+++++++++++++++++++++++++++++++++++++++++++++++++++++
French traditional food of la Bretagne
+++++++++++++++++++++++++++++++++++++++++++++++++++++
Thomas Ricomard specializes in teaching French as a foreign language. He has been providing private lessons since 2015, both in-person and online (via Skype). He taught at the Popular University of the Canton of Geneva (Switzerland) from 2015 to 2018, instructing several groups of 20 students from around the world (United States, Canada, United Kingdom, Spain, Brazil, South Africa, Zimbabwe, Mexico, etc.), ranging from beginner to intermediate levels (A1 to B2). With a Master's degree in clinical and cognitive psychology from the University of Geneva, his knowledge of psychology allows him to tailor his teaching methods for optimal learning, taking into account factors such as visual memory versus auditory memory. He expresses his passion for the French language through writing texts, including poetry and songs, which he presents publicly at numerous music and slam events.